Yoon Joo Lee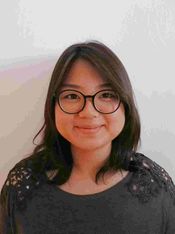 PhD Student
Ustilago maydis is the member of smut fungi which can infect all aerial parts of Zea mays. This group of plant pathogens is characterized by a narrow host range and the well-studied U. maydis provides an important model for host-pathogen interactions to understand the biology and function of effectors and biotrophic fungal lifestyle.
Matei el al., 2018 obtained a cell-type-specific transcriptome of U. maydis during tumor formation and found that the U.maydis effector See1 is playing a role in cell type-specific manner by transdifferentiating bundle sheath cells into hyperplasic tumor cells (HPT). Furthermore, RNA seq data identified a set of specifically and strongly upregulated effector genes during hypertrophy (HTT).
My PhD project aims to identify and functionally characterize a mesophyll specific effectors to comprehend our understanding of the induction of hypertrophy in plant tumors.
University of Cologne
PhD Student
CEPLAS / Institute of Botany
Chair of Terrestrial Microbiology
Zülpicher Straße 47a
D-50674 Cologne

Tel: +49 221-470-5882
Fax: +49 221-470-7406
Mail: ylee4@uni-koeln.de