Dr. Georgios Saridis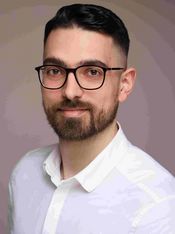 Smut fungi are biotrophic plant pathogens which cause severe diseases in the aerial parts of major crops, including maize, wheat, barley and sugarcane. Secreted fungal proteins, called effectors, antagonize plant defenses to facilitate the biotrophic development and virulence activity of the fungus. Many effector genes in the smuts are organized in clusters, which is thought to assist the evolutionary pressure on those genes. Although most smut effector genes are poorly conserved, and a number of possible Ustilago maydis transcriptional regulators has been previously proposed, little is known about the evolution of transcriptional regulation in smut effector genes.
My research focuses on studying the conservation and evolutionary diversification of effector genes, as well as their transcriptional regulation among smut fungi, with special interest on computational analyses of promoter regions and transcription factors.
University of Cologne
CEPLAS / Institute of Botany
Chair of Terrestrial Microbiology
Zülpicher Straße 47a
D-50674 Cologne
Tel: +49 221-470-7407
Fax: +49 221-470-7406
Mail: g.saridis@uni-koeln.de